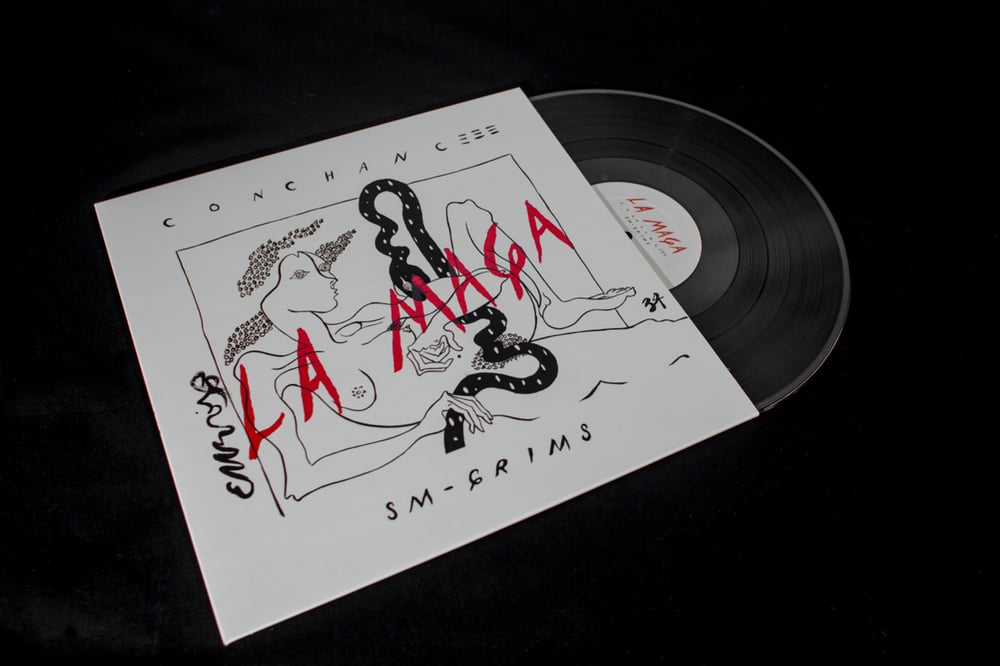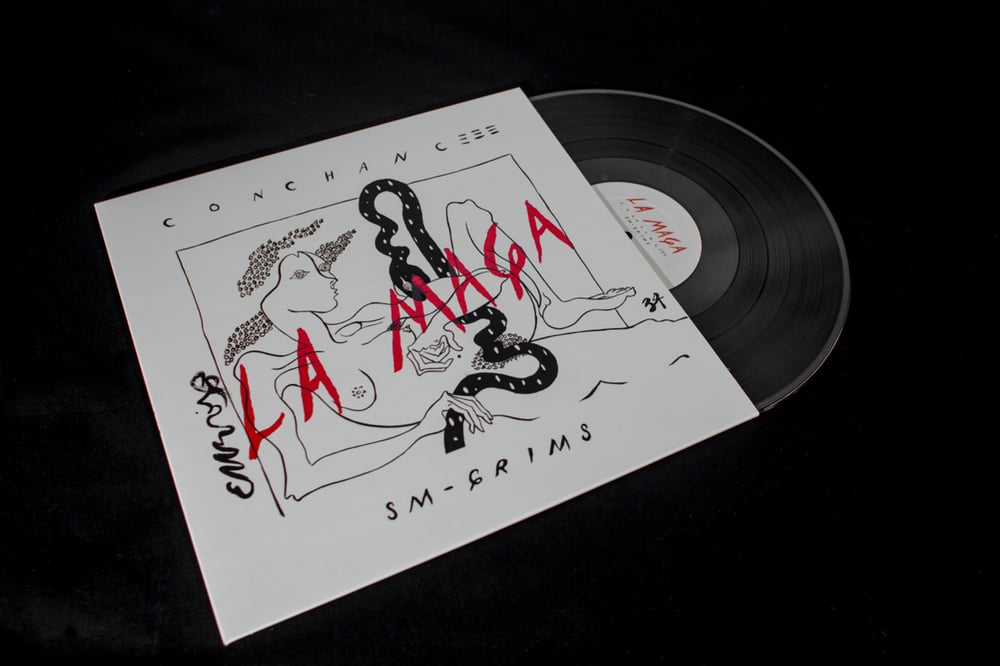 Conny Franko & SM-Grims - La Maga
by Conchance
$20.00
LA MAGA, inspired by the heroine in Julio Cortazar's novel Hopscotch, showcases love and its affiliates while venturing deeper into the unjust and repulsive masquerade of society's bias, deeming them "normalcies".
The exploitation's and neglect of LA MAGA, or "The Sorceress", is justified by the exploiters own frustration of life and purpose. Over the span of two years, and many travels between Omaha and Mexico; this project has built itself as a symbol for Chicano art and its preservation.
Conny Franko (Conchance) and SM-Grims (a former US resident and producer currently located in Mexico) are the two heads behind this piece and demonstrate the tangible exploits of love, leisure, capitalism, socialism, humanity, and lack there-of. This is a simple offering of perspective.
From Park Avenue to the avenidas of Cozmel and through Tepido of Mexico City; We bring you LA MAGA.
* All Orders begin shipping on July 18th.
*Personalized Delivery Service is only available in Omaha, NE. All orders will be delivered on July 16th and 17th.